Spearfishing wetsuit camo 3D ALPHA lined camouflage
Spearfishing wetsuit camo Any spearfisher enthusiast knows that to have a great fishing experience it is very important to ensure that the equipment at your disposal is not only the best that you can afford but also one that is suitable for all of your needs.
If the wetsuit is too tight then you will have difficulty breathing easy and we all know how important correct breathing is when you go diving and spearfishing.
This is exactly why it is very crucial to try a few wetsuits before you settle for one.
Let your body be your guide, select only a wetsuit that feels comfortable and is appropriate for you whether conditions.
This means that you must have the right type of speargun for your style, ensure that your diving mask fits right and that your wetsuit has been chosen correctly. While most people do pay a lot of attention choosing the speargun and the mask, the wetsuits however often remain neglected by many of us.
This is also coz many people do not understand the importance of a wetsuit when spearfishing.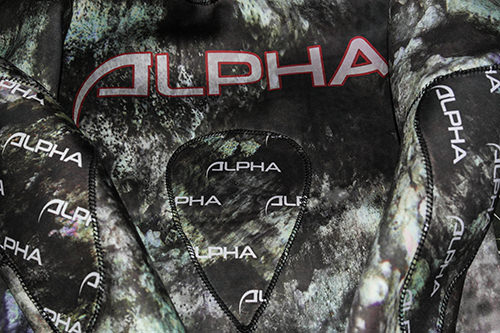 While it may look otherwise in any picture that you see, the idea is not to wear the wetsuit exactly like a second skin (although many spearos refer to it that way). When buying a wetsuit we're not looking for an airtight insulation. We are looking for a snug fit that leaves the spearo feeling comfortable and protected at the same time.
Wetsuits are made out of a rubbery organic chemical name neoprene, which is an extremely efficient heat insulator. When you're spearfishing a wetsuit keeps your body warm by preserving your body heat within the wetsuit.
On the other hand, diving without a wetsuit can make your body very cold especially if you live in areas where the weather is generally towards the colder side. In really cold weather, diving without a wetsuit can even cause hypothermia.
How to select the right wetsuit?
The wetsuit that you choose to buy can depend entirely upon your personal preferences however the area where you intend to go spearfishing and the temperature around it must have a big say in this decision. Basically wetsuits come in three different variations- full body suits, wetsuits that cover three fourths of the leg and short wetsuits (with short sleeves).
As mentioned earlier the weather where you'll be spearfishing dictates your choice. For instance if the sea or the lake where you'll be spearfishing is in a cold area then you definitely want to buy a wetsuit which completely covers the body as leaving any part uncovered would make you cold and uncomfortable.
On the other hand if you're spearfishing in tropical weather then a short wetsuit will suffice coz in such weather, a full body suit will only make you feel hotter and restrict your natural movement. While comfort is also an important factor when deciding to buy a wetsuit, the weather is the first and foremost factor that you should keep in mind.