Smoothskin wetsuit Camo
Smooth skin suit Choosing
Smoothskin wetsuit Camo When it comes to selecting the perfect wetsuit for your spearfishing and freediving escapades, the world of smoothskin wetsuits offers a variety of choices. Whether you're diving in the Mediterranean waters or exploring other aquatic realms, finding the right wetsuit ensures not only protection but also enhanced comfort.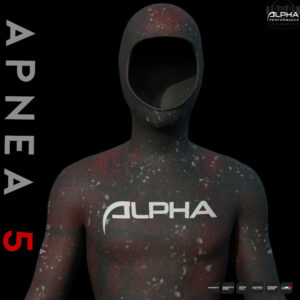 Lycra Suits: Ideal for Italian Mediterranean Dives
For sun protection, guarding against potential stingers, and even safeguarding your catch, a lycra suit could be a suitable choice. Particularly apt for diving in the warm and inviting waters of the Mediterranean, these suits offer lightweight coverage. While not designed for extensive warmth, they do offer a level of protection without sacrificing mobility.
However, if you're seeking both warmth and buoyancy assistance, it's wise to explore neoprene models.
Smoothskin Neoprene Models: Combining Warmth and Buoyancy
Neoprene wetsuits come in various forms and are excellent for those who prioritize both warmth and the ability to float on the water's surface. Neoprene wetsuits provide an effective balance between insulation and buoyancy.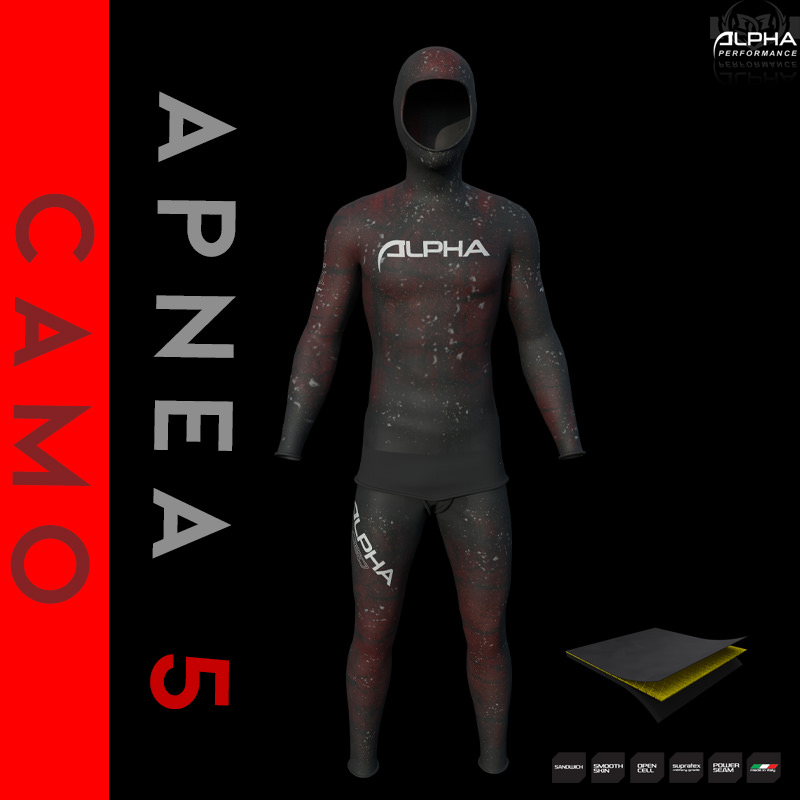 Thermal Wear: Elevating Warmth
If you're looking to take your warmth game up a notch, consider thermal wear. These wetsuits offer enhanced insulation, roughly equivalent to wearing a 2 mm neoprene wetsuit. This added layer of protection can be particularly beneficial when diving in cooler waters.
Closed Cell Neoprene: User-Friendly and Durable
For those new to spearfishing or diving in warmer waters, closed cell neoprene wetsuits present a solid option. Known for their ease of wear, durability, and dependable warmth, these suits offer excellent all-around performance.
Open Cell Neoprene: Second-Skin Comfort
The pinnacle of comfort, open cell neoprene wetsuits feel like a second skin due to their air bubble composition. This type of wetsuit provides superior quality and comfort, albeit with a slightly higher price tag. To make sliding into an open cell neoprene wetsuit easier, a lubricant like a water-conditioner blend is recommended due to its slightly sticky texture.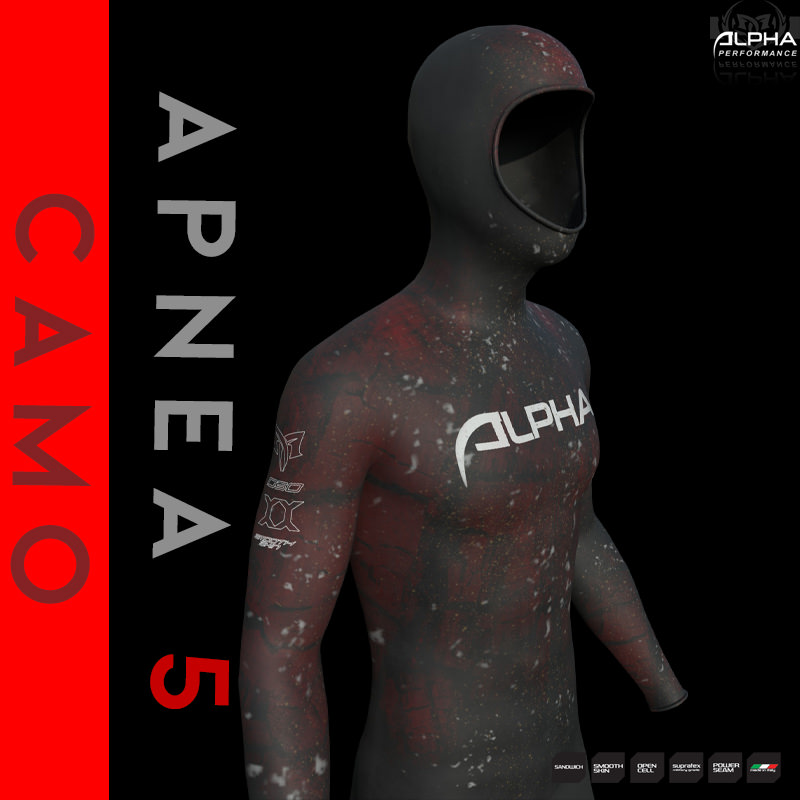 Smoothskin Wetsuits: The Best of Both Worlds
Smoothskin wetsuits combine the advantages of closed cell and open cell neoprene wetsuits. They are easy to put on, offering exceptional wind-chill protection and quick drying times. Furthermore, they enhance your hydrodynamics, allowing you to glide through the water with increased efficiency.
Camo Wetsuits: A Tailored Approach
For a personalized experience, made-to-measure camo wetsuits are a popular choice among spearfishers. These wetsuits are crafted from camouflage-patterned Yamamoto neoprene, known for its impressive durability and resistance to abrasion and tears. The incorporation of stretch panels ensures a comfortable and anatomically precise fit, making them ideal for both spearfishing and freediving activities.
Alpha Wetsuits: Professional-Grade Performance
In the realm of commercial diving, closed cell neoprene suits like the Alpha wetsuits take the lead. Closed cell neoprene offers greater compression resistance compared to open cell neoprene, making it ideal for extended dives.
In conclusion, your choice of spearfishing wetsuit depends on factors like water temperature, comfort, buoyancy needs, and personal preferences. The diverse world of smoothskin wetsuits offers an array of options to cater to your specific requirements, ensuring that your spearfishing and freediving experiences are both enjoyable and successful.