Apnea wetsuit ALPHA
Apnea wetsuit for Spearfishing. For those who practice underwater fishing of any kind, a mandatory piece of equipment is undoubtedly the wetsuit.
This tool has several functions, generally a fishing trip can last several hours so this protection is needed to avoid losing body heat rapidly, furthermore the wetsuit helps to hide our body between the play of shadows and the colors of the background.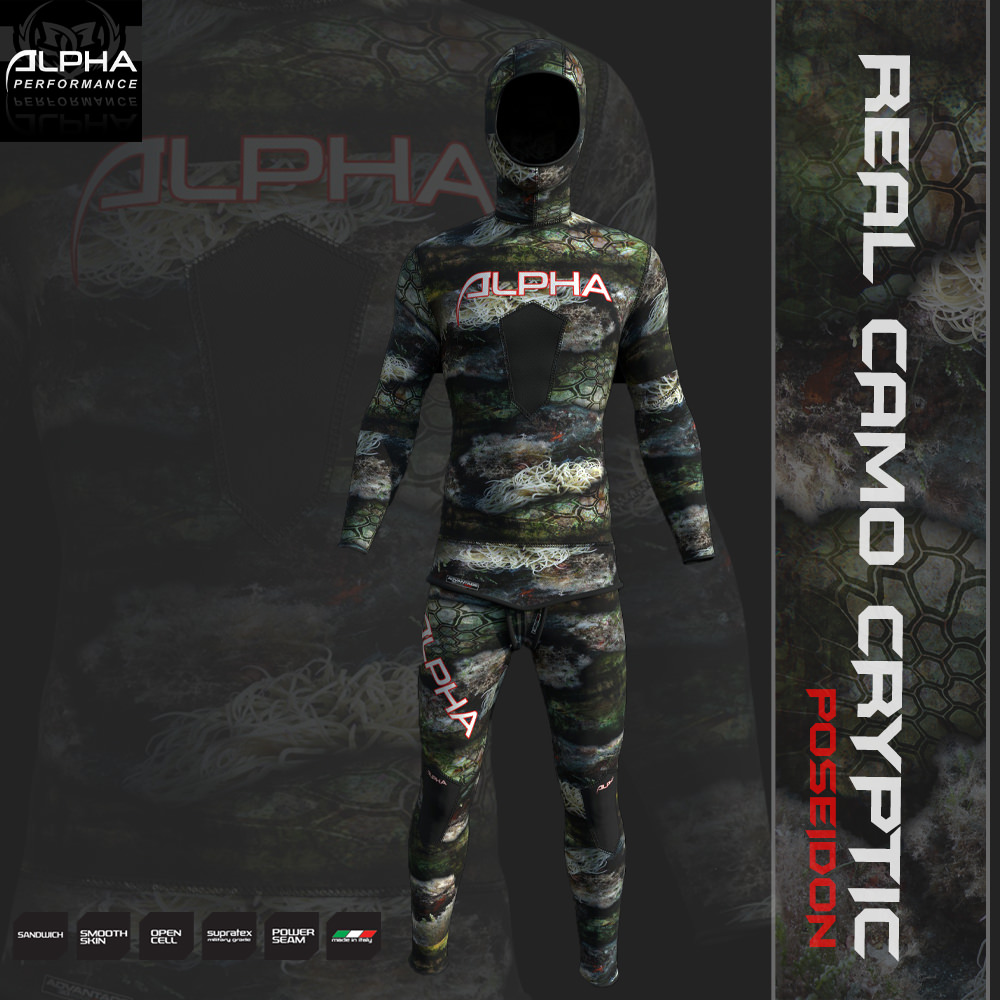 thickness of the apnea wetsuit
There are special wetsuits for those who choose to practice this discipline, in fact the wetsuits for spearfishing do not have a zipper as they must be as elastic as possible.
Depending on the season, the thickness of the wetsuit fabric to be used also varies. During the summer, wetsuits with a thickness of 3mm are used for warm seas, 5mm for the intermediate seasons when the water is below about 22°, 7mm instead for winter fishing below 16°.
The outside of the wetsuit can be smooth or lined, for those who approach the technique for the first time the externally lined wetsuit is almost always preferable, when you will hit the rocks it will be damaged less being more resistant and it will not be damaged in contact with the rocks,
while the smooth suit (very delicate) is used by expert users who use the dinghy to enter the sea.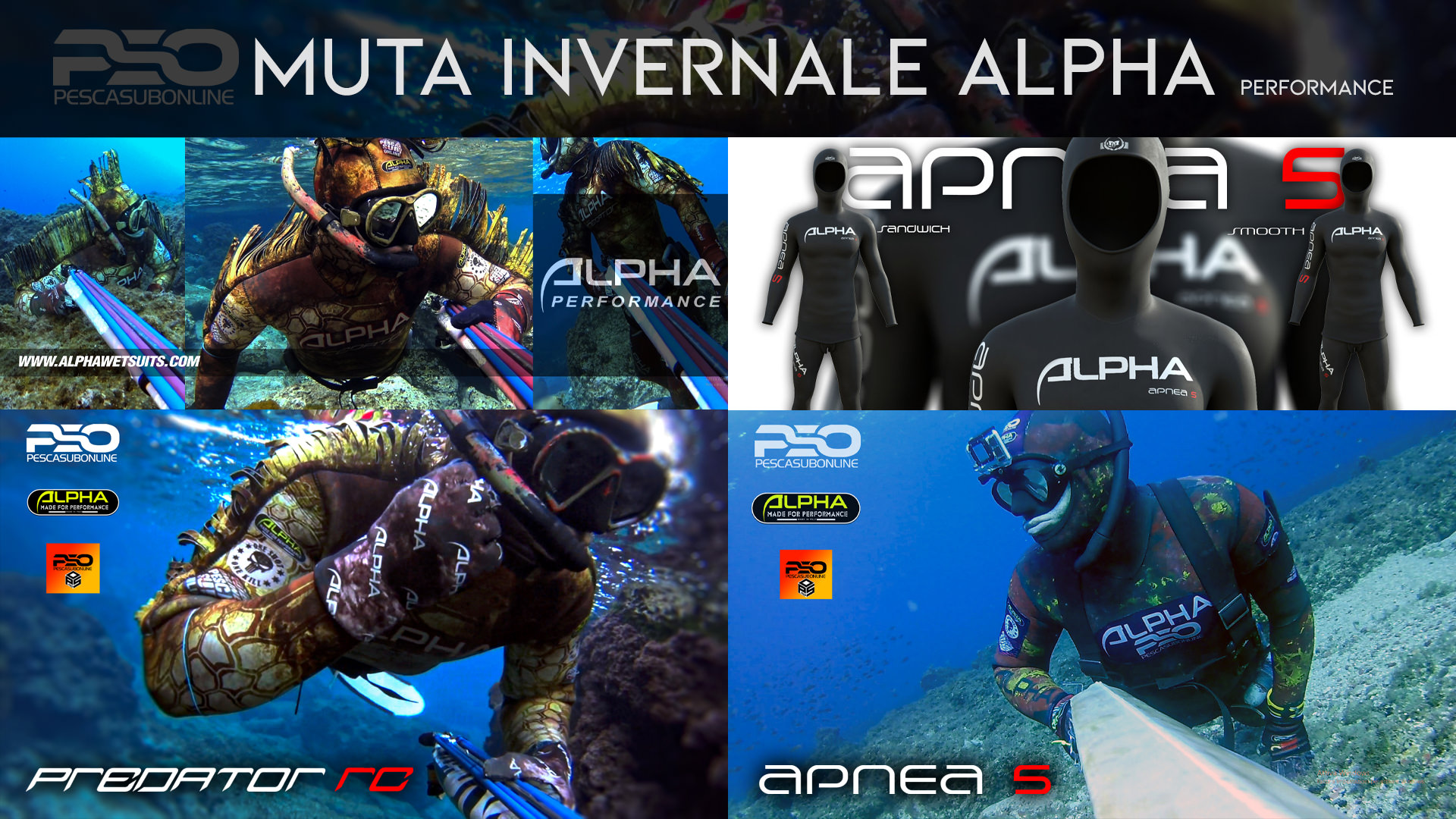 Apnea suits for Spearfishing
The inside of the wetsuit can be smooth, split or lined. The internal lining improves the wearability but makes the wetsuit harder and less thermally insulated, instead the smooth or split internal (very similar) adhere better to the skin providing greater protection from the cold, however to be worn it is necessary to use a little water and soap.
Without a doubt the most used wetsuit by most anglers is the lined/split wetsuit.
Camouflages wetsuit
It is also important to choose a suit color appropriate to the seabed or the rocks on which you intend to fish. On the market there are black colors, camouflages of various types but, up to now,
no one has been able to establish with mathematical certainty the effectiveness of having a camouflage colored wetsuit instead black is a "non-color" which is always good.
Obviously, if the suit reproduces the colors and shades of the fishing site with good fidelity, it will probably have its benefit, however, when in doubt, it is always worth a try.
Even fins and mask must be as neutral as possible in shades with our wetsuits, a successful concealment is based on the small details of all the equipment.